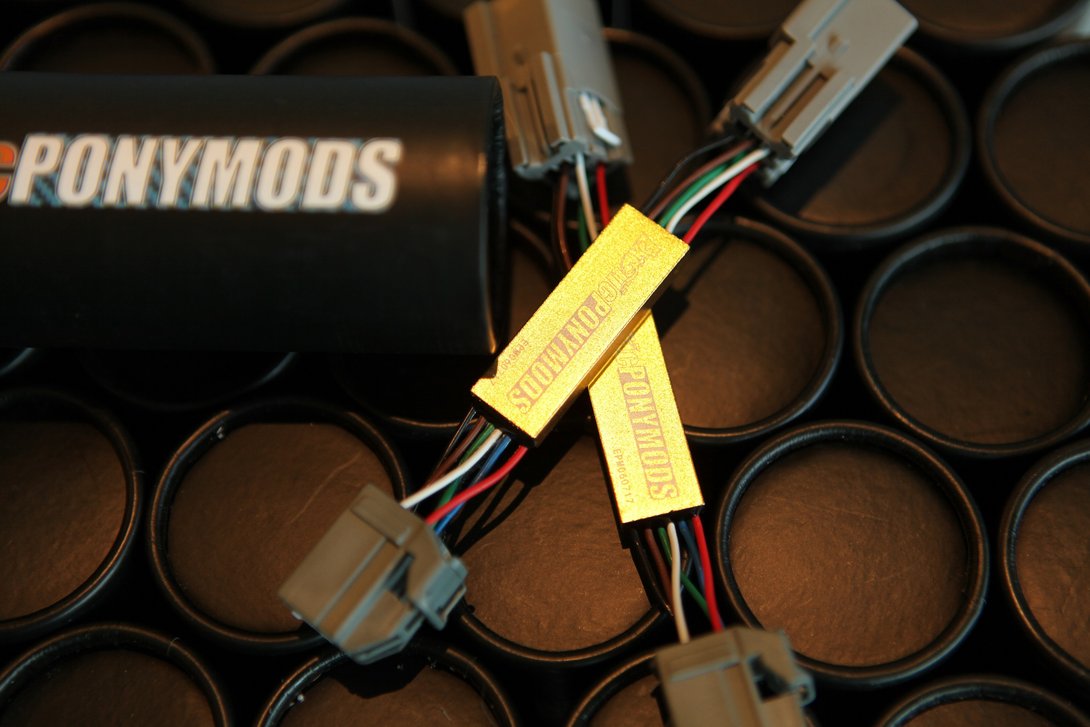 2015-2023 EURO AUS UK S550 Mustang Tail Light Sequencer
ANZO
Regular price $195.00 Sale
Announcement:
V1 and V2 are discontinued and updated by V3 of the sequencers, please  ORDER NOW.
V1 and V2 are DISCONTINUED and replaced by V3
To transform your Non-USDM Mustang tail lights to what they were supposed to look like - the iconic tri-bar sequential indicators.

Courtesy of the diligent engineers at ANZO China, there is finally a compatible version of taillight sequencer to fit your 2015-2017 international model S550 Mustang models that comes with those clear white tail lights. This kit comes with a PAIR of sequencers, which takes less than 5 mins to install or uninstall! They are Plug and Play. The last photo shows the difference between the Non-USDM sequencers with their US counterparts from the Diode Dynamics.

V1 OPERATIONS:
V1 functions:
Indicating - Sequential flashing 2xRED then plus 1xAmber
Break while indicating - the indicated side of the lights will be sequential, while the other side will show a constant intense 2xRED.
Hazard light - Continous double sequential blink on both sides
Locking and Unlocking the vehicle - Double sequential blink on both sides once and twice respectively
*Please be aware that this is an aftermarket modification, use at your own discretion. *Please obey local traffic laws. You can remove this sequencer to obtain road worthy if required. Removal takes less than 5 mins.
V2 improvements:
All other functionalities are exactly the same as V1 except that:
Brake now overwrites sequential indicator in the red bars; If braking while indicating, tail light will go back to original 1 bar Amber blinker until brake is released. This is to reduce confusion between braking and indicating, making this a even better product. Sequential indicator will function as normal during lock/unlock, turning without braking, hazard without braking etc.
REVIEW V2:

REVIEW V1:
INSTALLATION is same as the US DD version: